IN DA SCENE

NEW CONTACT NUMBER!!

480-STVFM48 (788-3648)

FEBRUARY

POWWOW FEB 13TH

MARCH

POWWOW 12th

APRIL

POWWOW 19th

MAY

POWWOW 14th

JUNE

POWWOW DATE 11TH

JULY

POWWOW DATE 9TH

LONG TIME VENDORS

Mercedes Rhodes*Paparazzi

Coming Soon
Coming Soon
Coming Soon
Coming Soon
Coming Soon
Coming Soon
Our Supporters
ALL OF US would LIKE to take this time to thank each and everyone of you that have came by!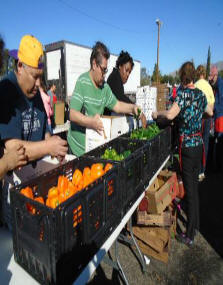 We absolutely LOVE our supporters, which are mainly YOU, our community! We also have huge support from some awesome businesses! Support and growth is MUCH needed! Maybe small today but will be HUGE oneday soon!

Each MONTHLY Saturday brings new businesses, crafters, and people! Meeting new community members is a great experience!

The creative women and men are mind blowing! We have seen crafts that didn't even know existed.
Ledger has been supporting our little event since January 18th 2014! We appreciate them putting us on the cover 4 AWESOME times!
Visit the 1st STV Chamber visitor Center! Maps, Directory, Chamber application and local businesses!

Been supplying us with free passes to children 17yrs and younger since Jan 18th 2014! We appreciate their support! Skateland is all about community and love having them!
ONLY FARMERS MARKET THAT DOES NOT CHARGE THE FARMER!
We are fairly new and still growing! Counting on you to keep us alive, you are our veins!